London Wolves Travel P

eter Woodifield's Travel Summary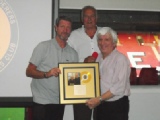 Please click here for the Travel page also for ticket restrictions. fixtures changes
Note Molineux is cashless Euston train services fare by Avanti West Coast
PLEASE NOTE THAT TRAIN TIMES MAY BE SUBJECT TO CHANGE AT SHORT NOTICE
Matches 2023-24
PLEASE NOTE: TRAIN TIMES MAY BE SUBJECT TO CHANGE AT SHORT NOTICE
Home
provisional travel
Tuesday 5/12/2023 v Burnley 7:30pm kick-off) Amazon
Outward - Depart Euston 13:10 Arrive Wolverhampton 15:29; Return - Depart Wolverhampton 22:57 Arrive Euston 01:26
2-day trip -Return 6/12/23 - Depart Wolverhampton 11:45 Arrive Euston 13:54
Saturday 9/12/23 v Nottm Forest (3pm kick-off)
Outward - Depart Euston 09:16 Arrive Wolverhampton 11:29
Return - Depart Wolverhampton 18:45 Arrive Euston 21:10
Sunday 24/12/23 v Chelsea (1pm kick-off) (Xmas Eve) SKY
Outward - Depart Euston 09:16 Arrive Wolverhampton 11:29
Return - Depart Wolverhampton 18:45 Arrive Euston 21:08
Saturday 30/12/2023 v Everton (3pm kick-off)
Outward - Depart Euston 09:16 Arrive Wolverhampton 11:29
Return - Depart Wolverhampton 18:45 Arrive Euston 21:08.s.
Away matches More details of Premier League Grounds here
Monday 27/11/23 v Fulham (8pm kick-off)
Meetin places - The Rocket or Bircklayers Arms
The nearest London Underground station is Putney Bridge (District Line). The ground is about a fifteen minute walk.
Cross over the main road and walk through Bishops Park alongside the Thames, and you will reach the ground ahead.
Alternatively, Hammersmith (Piccadilly Line) is about a 20 minute walk to the ground.
Saturday 2/12/23 v Arsenal (3pm kick-off)
The nearest London Underground tube station to the Emirates Stadium is Holloway Road on the Piccadilly line, which is only a few minutes walk from the stadium. This station is closed after matches. Arsenal and Finsbury Park stations (Piccadilly Line) and Highbury & Islington (Victoria Line) are also within walking distance.
Sunday 17/12/23 v West Ham (2pm kick-off) Sky
The London Stadium is served by three railway stations, Stratford, Stratford International and Hackney Wick, all of which are around a 10-15 minute walk away. More details on travel page
Wednesday 27/12/23 v Brentford (7:30pm kick off) Amazon
The nearest station to the ground is Kew Bridge which is only 100 metres away from Brentford's ground and next to the Express pub. Trains from Waterloo are at 21 and 51 mins past hour The ground is also close to the Chiswick Park, Gunnersbury, Kew Gardens and Acton Town stations on the London Underground, and is also served very well with a range of bus routes. The ground is also not far away from the old Brentford stadium, which is about a mile away Trains from Waterloo to Kew Bridge should be running
.
Monday 22 January 2024 v Brighton (18:45 kick off) TNT
No official club trip. The nearest railway station is Falmer, which is situated right by the stadium. The quickest
and easiest way to get to the stadium is by train. Falmer station is adjacent to the ground. It's three stops from
Brighton Central station on the line to Lewes and Seaford. Alternatively, you can avoid Brighton completely by
getting a train to Lewes and changing there for Falmer. There are four trains an hour in either direction.
Brighton Central Station is over four miles away from the stadium. Bus No 25 can be caught from Cardinal Square
stop G and operates a regular service (every 12 minutes) up to the stadium from Central Brighton, as do Bus
Numbers 28 & 29. Journey time is around 20 minutes. On return the No 25 leaves from the stadium via a stop
through the coach park, near to the away fans entrance.
Public transport within a geographical zone is free as it is included within the price of the match ticket. Valid on
both buses and trains, the zone extends as far north as Haywards Heath station and east to Lewes.
Anyone travelling from London only needs to buy a train ticket to Haywards Heath.
MEMBER TRAVEL INFORMATION - A REQUEST FROM PETER WOODIFIELD
Please return ALL train tickets to me if ANY PART of the journey is delayed/cancelled. This is due to the new system that the train companies have with requesting copies of the tickets before issuing refunds - even when the automatic refund box has been ticked. thank you