You are respectfully reminded that all content on this website is subject to copyright and Wolverhampton Wanderers London Supporters' Club WWLSC) "London Wolves" official website must be

acknowledged as the original source. Please contact the webmaster for permissions to use any content at webmaster@londonwolves.com All materials/designs on the website are © WWLSC 2003-2023.
"London Wolves"® is a registered Trade Mark.. London Wolves Ltd is registered in England No: 05329824 Registered Office: 100 Fairthorn Road London SE7 7 FW


London Wolves - An Evening with Bully - The Grapes Wednesday 20th November 2019
Our thanks to Alan Perrins of World Wide Wolves , Bully and photography Jane Marie for a brillinat evening with Bully. Stoo arranged for us to meet at The Grapes Lime Street and hear Bully answer questions for over two hours including his comments on Mutchy, Gazza, Ole Big Ears, today's players and many other stories from his time as Wolves record scorer, England international, through to SJH renaming a stand for him. Members and friends were able to talk wit Bully and his perpetual smile gace many selfies. Here are just some of the pictures
Stoo introduced Alan first who referred to his visit to us as a founder member of World Wide Wolves telling us that there are now 144 member clubs from across the world

38 UK 31 Eur 28 UAS & Canada 7 Australia 30 Qatar Viet Nam Mexico (and Tipton interjected Bully). Wolves told him during his recruitment to join that the ambition was 8th for first season, top 6 in second, 3rd ,4th season and on - top 4 every year. Alan also discussed the success of the WWW lounge, and is hoping to fix beer pricing

.
Bully covered topics such as
30 years since Italia90; stories from England, including the debut v Scotland, Terry Butcher, Platty, Lineker and of course a few Gazza stories. Plus why did Bobby Robson take me.

and 33years first game for Wolves -best 33 years of his life

Strengthening in January - think we will, but through loans not like in 2011, 12 etc

Staying at Wolves for whole career - no regrets - Torino, Newcastle, Coventry (Big Ron), Celtic came in; It was Jonathan Hayward who tried to sell Bully not Graham Taylor

Trip to China

Cod roe rumours

Best goal for Wolves - v Blues

Can Raul get near King John's or Bully's records - nobody will

Jota, Raul and Traore (who could catch pigeons) are a but like when we had Sako, Dicko and Afobe

High praise for Raul

Patience needed

Tiredness is in the mind

Ally or Coady; Doherty or Thommo; Dennison or Traore; Nuno or Turner;

Would Bully get in this current team? Yes - Cutrone is like him

Keep trying, ask for guidance

Mutchy

Lee Hughes or Steve Walsh

West Ham - player (Liam Brady)/stadium move

Player/coach role (Hereford)

Gerry Taggart (Bolton); John McKinley

Zone marking/attackers as defenders

1986-1992 Best squad ever?

The dash to Norwich

Wolves changing contact with players and their thanks to the supporters club
Also with us was Sky's Johnny Phillips whose new book "Butten by Wolves " is discussed here Bitten by Wolves
Thanks to Jane Clarke of Wolves for four of the photos
Picture links
Bully Speaks Members Members pix with Bully Bitten by Wolves
Pix with Bully - if anyone would like a higher resolution image please email webmaster@londonwolves.com right click on picture to get image name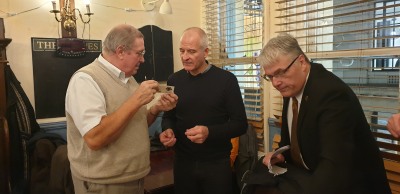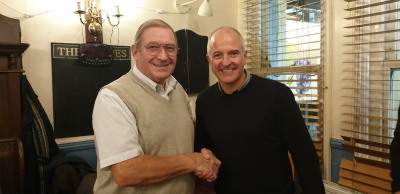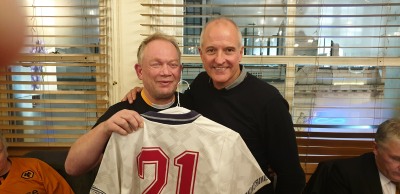 Bully signing Barry's Italia 90 shirt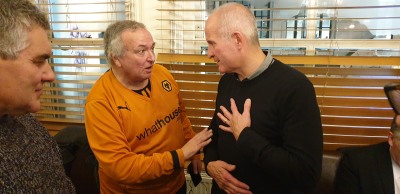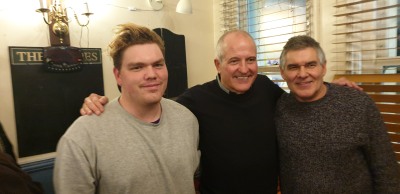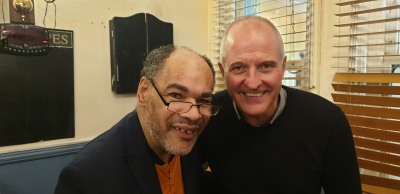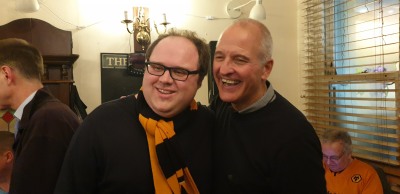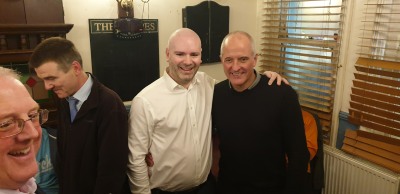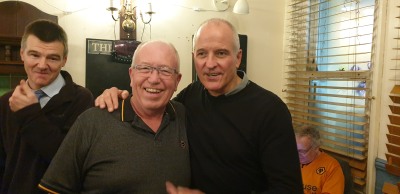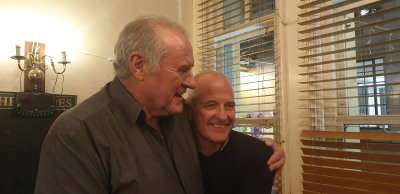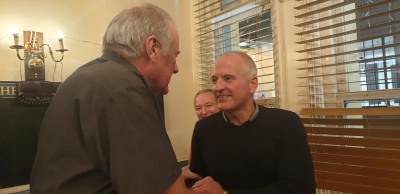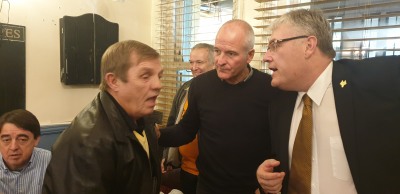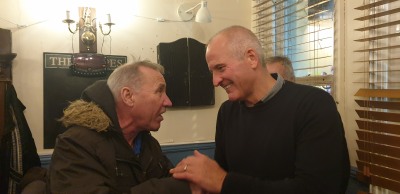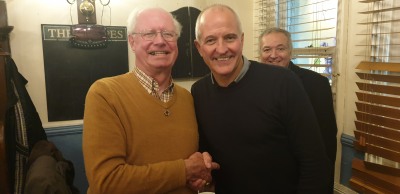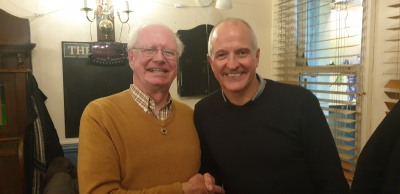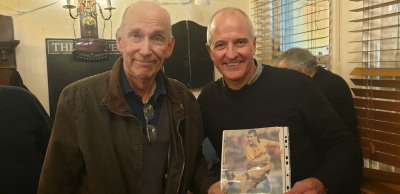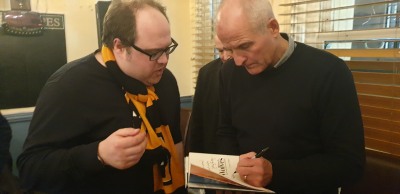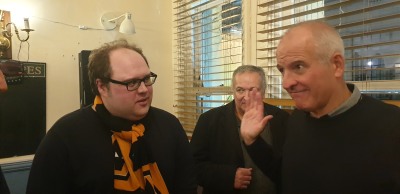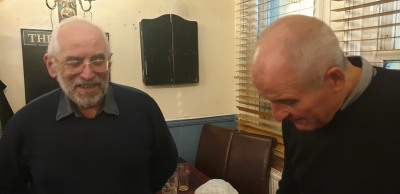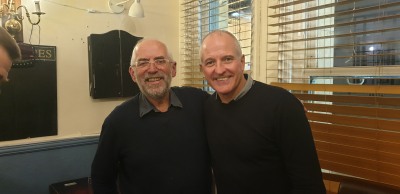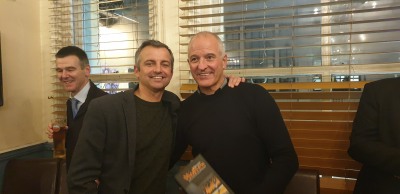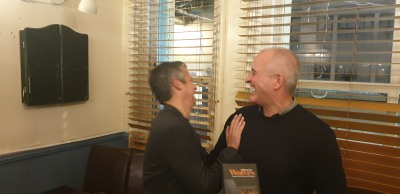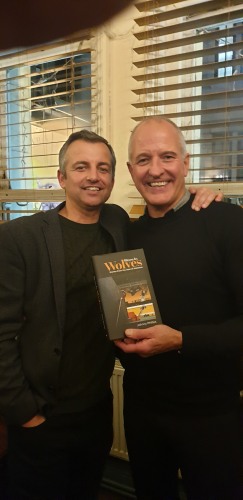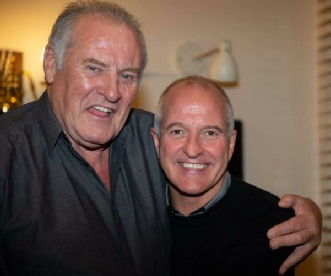 Pix from Jane Clarke Official Photographer at janemariephotogaphy.co.uk including Stoo & Bully above