You are respectfully reminded that all content on this website is subject to copyright and Wolverhampton Wanderers London Supporters' Club WWLSC) "London Wolves" official website must be

acknowledged as the original source. Please contact the webmaster for permissions to use any content at webmaster@londonwolves.com All materials/designs on the website are © WWLSC 2003-2023.
"London Wolves"® is a registered Trade Mark.. London Wolves Ltd is registered in England No: 05329824 Registered Office: 100 Fairthorn Road London SE7 7 FW
London Wolves - Meet the Players
This is a members only event
Nuno has kindly agreed that the 2017-18 event will be
held at the players' hotel before the Fulham away match.
It will be on Friday 23rd February 2018
Time: meet 6:15pm for 6:30 - 7:30pm
The players will depart for their meal at 7.30pm
We will not present the Player of the Season award - it's still too early!
(And we're not sure whether it needs to be in Portuguese or Scouse!)
VENUE
Room: to be confirmed here
Dorsett Shepherds Bush
58 Shepherds Bush Green,
London W12 8QE
Not far from Loftus Road
Nearest stations Shepherd's Bush Underground
(Central Line or Hammersmith & City Line)
Shepherd's Bush Overground
(Clapham Jct to Stratford)
Details and map here
https://goo.gl/maps/VN1vcG4MZyM2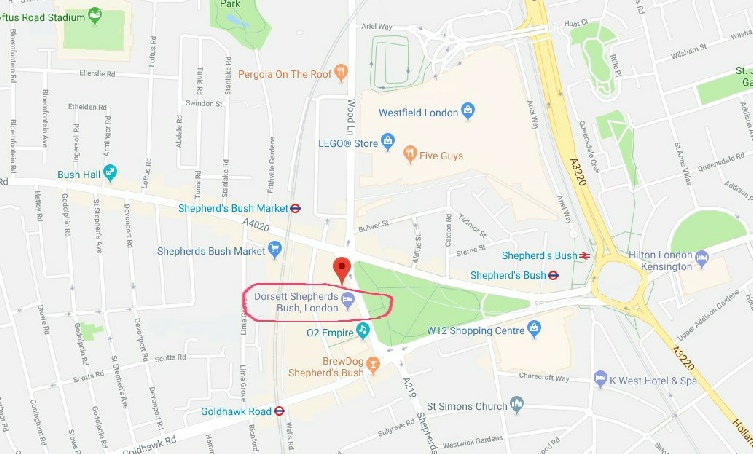 Pic: Google